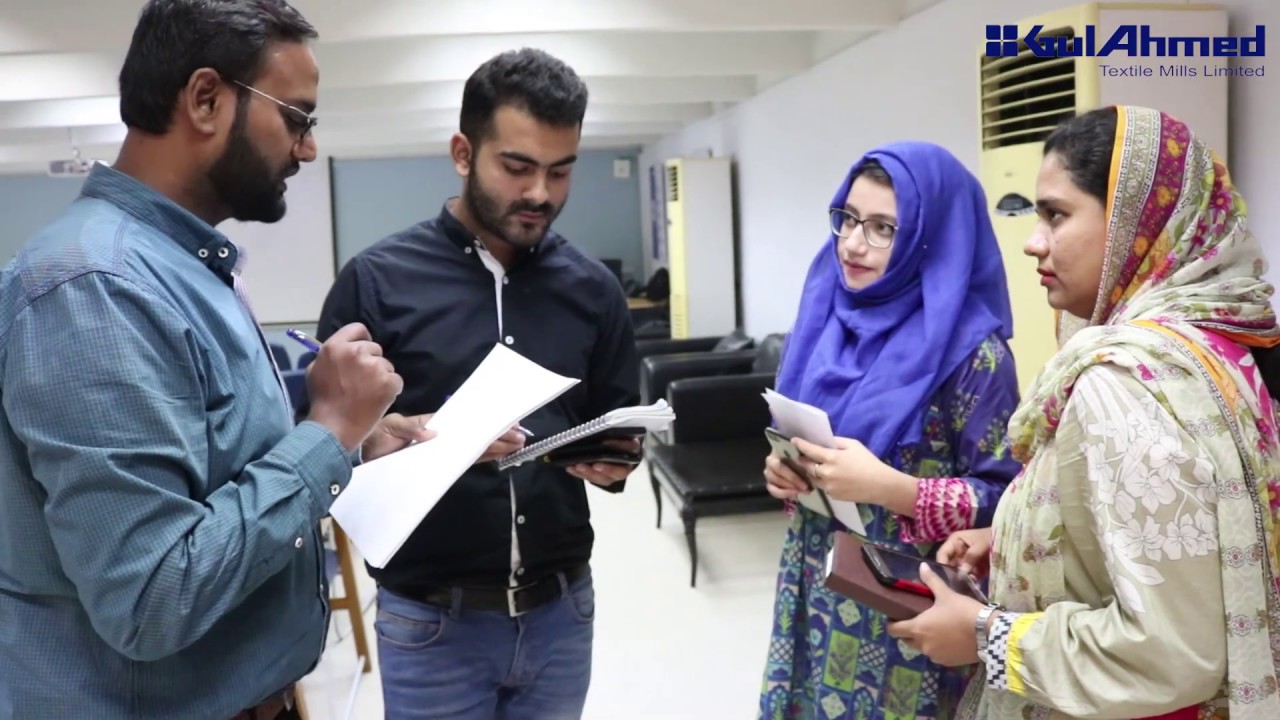 In year 2010, SEOW YI supplied around 90,000 spindles( most of their ring frames ) compact spinning conversion system in Gul-ahmed and got their consistent recognition and praise.
The Gul Ahmed Group is a Pakistani company that includes Gul Ahmed Textile Mills, Gul Ahmed Energy and Habib Metropolitan Bank. More recently, a chain of retail outlets has been operating under the name "Ideas by Gul Ahmed". The group's other concerns go by the name of Swisstex Chemicals (Private) Limited, which is a large chemical distribution company that has the sole rights for supplying Ciba Specialty Chemicals in Pakistan. The group has invested in outsourcing information technology with Arwen Technologies.
The Gul Ahmed Group began trading in textiles in the early 20th century. In 1953, the group decided to enter the field of manufacturing under the name Gul Ahmed Textile Mills Limited, and was incorporated as a privately limited company. In 1970, it was listed on the Karachi Stock Exchange. Since then, the company has made rapid progress and, in 2017, had a market capitalization of Rupees 12.7 billion ($0.12 billion U.S.) and was one of the leading composite textile houses in Pakistan.
The mill is presently a composite unit with an installed capacity of 130,000 spindles,30,000 rotors, 400 wide width air jet looms, 90 Sulzers, 297 conventional looms, and a state-of-the-art processing and finishing unit. It is a fully vertically integrated textile unit, operating in all segments of the textile value chain